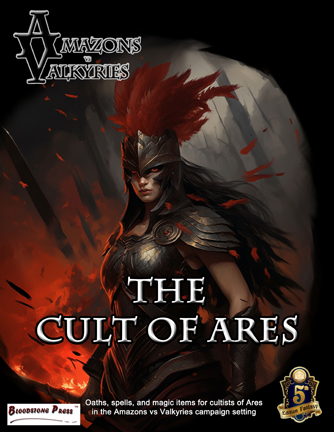 The Cult of Ares is coming soon to Kickstarter! This cult will be available in two versions: the 5e compatible version (pictured above) and the Pathfinder 1 version (still in development).
This file features:
Temples, shrines, and other holy sites dedicated to Ares
Festivals and celebrations held in Ares' honor
Lore about Ares and his warrior wife, Aphrodite
1 New Artifact (The Sword of Ares)
2 New Paladin Oaths (The Oath of Martial Furry and the Oath of Impassioned War)
3 New Monsters. Two fiends and one monstrosity  (The Hysminai, the Machai, and War Birds)
4 new magic items
5 new spells
Watch this space for further announcements!