In the past two years we have run five successful Kickstarter campaigns. We are currently planning our next one, which will be the largest yet. Click here to learn more about it.
Previous Successful Kickstarters Include the Following Titles: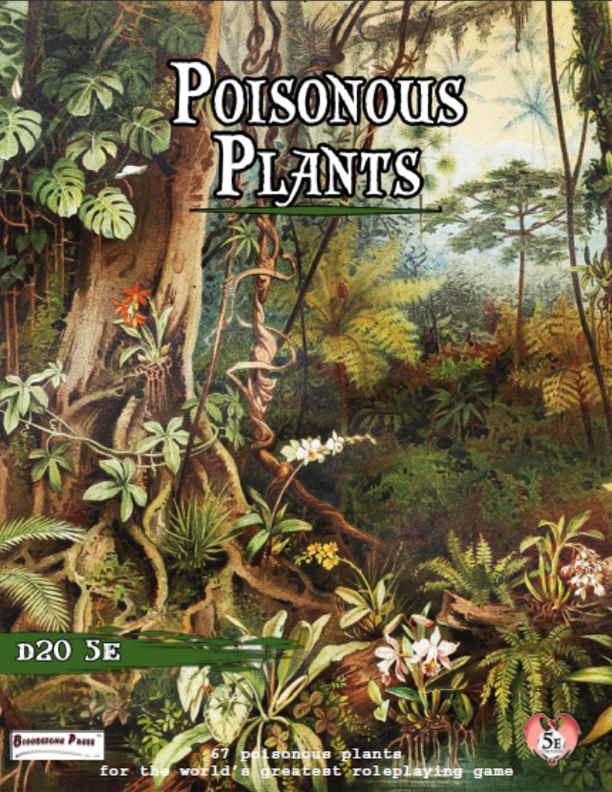 The Poisonous Plants PDF was our first Kickstarter and has gone on to be a Silver Seller on DriveThru where it has garnered a half dozen five-star reviews. It is one of the best titles we have produced in recent years. Check out the Kickstarter or get it from DriveThru.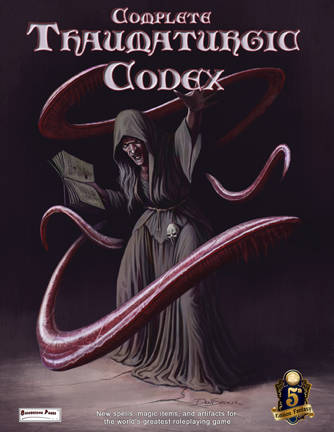 The Thaumaturgic Codex was our second Kickstarter and our first PoD title. It contains a lot of spells and magic items for any fantasy 5e game. Most of this content is updated and revised from our 3rd edition library of material. Check out the Kickstarter or get it from DriveThru.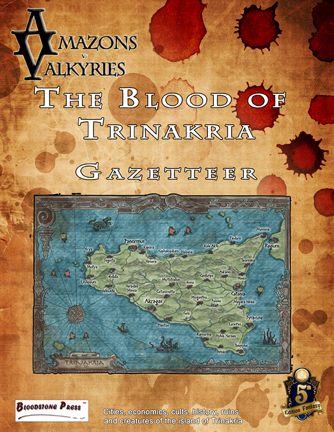 The Trinakria Gazetteer was our third Kickstarter. It is also the most expensive project we have ever produced. Featuring over 80 pages of inspiring and interesting facts about ancient Sicily, this book is a fundamental resource for anyone running the Blood of Trinakria campaign path in the Amazons vs Valkyries setting. Check out the Kickstarter or get it from DriveThru.
Our fourth Kickstarter, the Cult of Ares, features two versions of the rules, one for 5e and one for Pathfinder 1. The 5E Version and the Pathfinder 1 Version were both recently released on DriveThru.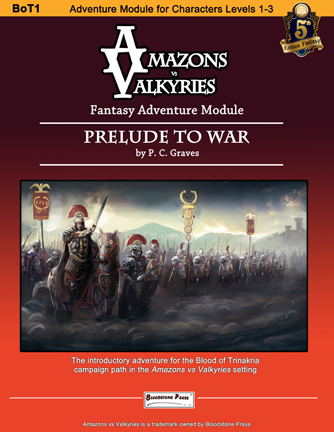 Prelude to War was our fifth Kickstarter and one of the most successful. This 96-page adventure is set on the eve of the First Punic War and takes the characters from 1st to 3rd level, or even higher. This adventure is very customizable with a lot of optional content and side quests that can be used to tailor the module to your needs. It is currently in post production and will be available in a few weeks.