The smart hero shines with better play balance and inspiration. Almost every talent there is cool and useful -Nicholas
Lots of substantial ability based talents - Rob
Very useful for d20 modern, particularly in certain campaign models, such as Call of Cthulhu d20 or Cyberpunk - D.


I've purchased this and several of the 1948 supplements. By far the best WW2 sourcebook for D20 out there! I highly recommend this product -Rick
This supplement did a great job...Extensive information about new classes, skills, and feats related to the era. Good optional rules ..Nice tables for weapons and vehicles. -Dave
Very good product for WWII gamers, plus serves also as an historical guide into the events of World War II. Good prestige classes, tons of new Feats -Fernando
This product is loaded with great information... Lots of new material that any GM would appreciate. Good writing and editing make it fun to read. I really like this one! Good job. - Ed


Some of this stuff is inspiring, some of it is downright scary. -Peter

This is a great product not only for D&D, but for ANY setting. - Gilberto
The feel of this book is quite dark, and will specially be suited for dark-themed worlds. - Christopher
This is an excellent resource for a Ravenloft or Call of Cthulhu campaign. - Mike

A very cool new vehicle type for your Modern d20 game...This book excellently balanced the mystique of these new vehicles while still statting them fully. -Shane
Impressively researched and solidly designed information on the supposed ancient Indian flying machines, ... This is the sort of product that's genuinely useful beyond its setting.-Jim


This is one of those useful bits of content that just jumped out at me. Fact is, anyone playing in the WWII era should probably check out the rest of their stuff, too. Sean.

This is a great idea and it's remarkable to me that there have been so few suggestions for the game along these lines - Jim
Some very good ideas here. I found this book to be quite useful - Collin
Fun little traps... overall it was good for the money and gave me some ideas.- Ted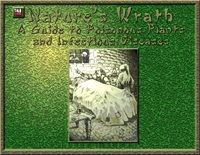 This is a book to be used with caution... But used with care, it can add an extra layer of realism to your game world- Megan
Excellent product, wish I'd bought it years ago! Great research, no wasted material.... Must have for every campaign -Michael

Arms and Armor of the Stone Age
A very good reference of the types of weapons allowable for a stone age campaign - Daniel
Very useful -One word: Chakrams - Bill

...an excellent selection of creatures from pre-colonial cultures. The sidebars with the new disease and new feats were quite well done also - Shane
Fascinating creatures drawn from all around the world. - Sean

This is a very cool class... Thumbs way up! - Derek

Some good thinking has gone into treatment of favoured terrain and non-GP-based trapmaking. -Jim


What more can I ask for? - Bill